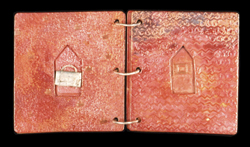 Class: Metals 101 In A Day!
Offered through Weehawken Creative Arts
This one-day class introduces students to a handful of basic metalsmithing techniques. Working with copper, students learn to acid etch and patina metal surfaces and the ancient art of bowl raising. Students will leave this class with two finished projects and several new skills that can easily be continued at home. Possible projects include functional objects such as bowls, books and frames. This class is geared toward beginners, but Lisa will have projects for more advanced students as well.
Class Dates: Friday, February 3
Location: Issenberg Design studio – Ridgway, CO
Time: 9 am – 2 pm
Member: $145.00
Non-member: $155.00
Early Enrollment Discount: 10%
Please contact Weehawken www.weehawkenarts.org (click Craft Arts) or 970-318-0150